Your Monthly Forecast
All the latest monthly forecasts, organized by sign.
Age of Aquarius
Susan Miller's astrological predictions for a new century.
Current Trends
Find out the planetary trends that might be influencing you today.
---
Aries (March 21 - April 19)
Your February Horoscope by Susan Miller
February starts out sprinkling sugar and spice over everything. The gorgeous full moon, February 3, will be in Leo and shower your solar fifth house of love with golden vibrations. You are due for a fabulously romantic evening, within four days of this date (before or after). Leo is the sign of luxury and fun, so it looks like Valentine's Day is due to come early for you! This full moon is at 15 degrees Leo, a strong degree as it falls in the middle of a fixed sign.

Uranus, in charge of surprises, and is gliding in Aries and will be just beautifully oriented to this full moon February 3, so whatever happens over this full moon will be completely unexpected, but in a way that will tickle you pink. You need to keep your sense of adventure with you on this day, for you will love the results if you are open to possibilities. Best of all, Jupiter, giver of gifts and luck, will conjoin this full moon too, adding joy, luxury, and happiness. It's been a long time since I have seen a full moon THIS happy! If you are attached, you will get lots of attention from your partner, and if you hope for a baby, news on this day...
To view a forecast, select a sign from the menu below and click on Go.
---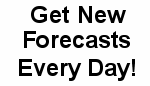 Click here to get your daily forecast
direct to your email or PC.


Fluffy Down Bedding,
Comforters and Pillows
Hosted by: