Your Monthly Forecast
All the latest monthly forecasts, organized by sign.
Age of Aquarius
Susan Miller's astrological predictions for a new century.
Current Trends
Find out the planetary trends that might be influencing you today.
---
Aries (March 21 - April 19)
Your October Horoscope by Susan Miller
An important change may have occurred in your life last month and more changes may be on the way now. October is a strange little month, holding some difficult aspects, but also some of the best aspects of 2015, all tossed together randomly like children's toys in a toy box.

Last month a full moon lunar eclipse in Aries has just occurred, September 27. All eclipses require adjustment, but that one seems milder than most of the ones that have come before. Saturn was on hand to offer a lovely sense of stability, suggesting all types of adjustments, even ones that may be hard for you to do, would eventually work to your favor. It would not take long for you to see the truth of this. Aries with birthdays that fall within four days of March 25 were to feel that eclipse the most. That's remarkable, because in March 2016, another eclipse is due on March 23. That eclipse will be friendly, with a fine nod to Mars, the ruler of this eclipse, and will affect the very same early-born Aries. Clearly, the Aries born near March 23 are in the process of vast transformation, all to their favor. If you are not ready now, by March, you will be ready to take...
To view a forecast, select a sign from the menu below and click on Go.
---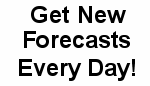 Click here to get your daily forecast
direct to your email or PC.


Fluffy Down Bedding,
Comforters and Pillows
Hosted by: