Your Monthly Forecast
All the latest monthly forecasts, organized by sign.
Age of Aquarius
Susan Miller's astrological predictions for a new century.
Current Trends
Find out the planetary trends that might be influencing you today.
---
Capricorn (December 22 - January 19)
Your January Horoscope by Susan Miller
Last year may have turned out to be a harder year than you expected it to be, mainly because you are a cardinal sign, and Uranus in cardinal Aries has been having an ongoing feud with Pluto in cardinal Capricorn since 2012. Cardinal signs (Aries, Libra, Cancer, and Capricorn) are highly energetic and pioneering. They can add a lot of dynamics to a relationship, but they do not naturally get along with one another - they require a lot of extra effort, as good as the result might have been with a person from one of those signs. You may have found that life was exhausting, with those with a difference of opinion or cross purposes to you on and off all year. Perhaps unbeknown to you, Pluto in Capricorn has been having a roaring fight with Uranus in Aries since June 2012, and that dispute added an element of stress to the world, and to your life too. (There have been six precise "squares" between these two so far, considered very tension producing. By now you are an expert at all this - your home and your partner, in love, marriage, or business, has been the source of your thinking.)

This year, on March 16, 2015, Pluto and Uranus will end their bickering, but it will take a while for you to feel relief afterward. It may not be until these two planets get far enough away from one another mathematically will you fully feel the tension drop and will feel it is safe to exhale. I would say you will notice a change in September or October 2015, but each month this year will bring incremental sweet feelings of comfort. If your birthday falls in December, you are finished with your main areas of stress because Uranus and Pluto have orbited away from the hard angle to your Sun, but it is those who are born in the first week of January who are feeling the heat. Those born after January 10 won't ever be in the middle of...
To view a forecast, select a sign from the menu below and click on Go.
---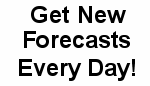 Click here to get your daily forecast
direct to your email or PC.


Fluffy Down Bedding,
Comforters and Pillows
Hosted by: