Your Monthly Forecast
All the latest monthly forecasts, organized by sign.
Age of Aquarius
Susan Miller's astrological predictions for a new century.
Current Trends
Find out the planetary trends that might be influencing you today.
---
Pisces (February 19 - March 20)
Your October Horoscope by Susan Miller
Recently, your mind has been on money, and finding ways to manage the money you have in the wisest way possible seems to have become a priority. You may be consulting with your accountant too, to find legal tax strategies that you can take advantage of before you close your books on 2015. The full moon lunar eclipse last month on September 27 may have brought in a new source of income while another source dried up, but that is often the case when a financial eclipse shows up. Alternatively, that September eclipse may have motivated you to manage funds in such a way so that you could save more and spend less. You may have a goal in mind, such as to buy a house or to have enough money to care for a baby.

Mercury has been retrograde in your financial house as it has traveled through Libra since September 17, and may have caused delays in your getting paid or errors on your credit card or bank statement. While Mercury is retrograde, it is a good time to go back and analyze where your money goes, and how you can make better use of what you have each month. Also consult your insurance broker to see if you have adequate insurance for your evolving needs. That would include your health insurance, and car, homeowners, or renters insurance and any other insurance you may need. It's a good time to set up a retirement savings plan, no matter how small your contributions might be, and to consult with your broker to make sure your investment is performing as you both hoped. If not...
To view a forecast, select a sign from the menu below and click on Go.
---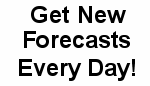 Click here to get your daily forecast
direct to your email or PC.


Fluffy Down Bedding,
Comforters and Pillows
Hosted by: