Your Monthly Forecast
All the latest monthly forecasts, organized by sign.
Age of Aquarius
Susan Miller's astrological predictions for a new century.
Current Trends
Find out the planetary trends that might be influencing you today.
---
Pisces (February 19 - March 20)
Your November Horoscope by Susan Miller
November is a month cut in two parts, with joyous planets creating plenty of opportunity in the first three weeks. The full moon in the last week of the month will likely be arduous and difficult, but it's not the first time you've seen something similar to this, so you'll quickly see you can handle whatever comes up. Let's not be concerned about that old full moon, but instead focus on the extraordinary opportunity that is coming up for you at the new moon as the month begins, and the other aspects that are sprinkled like confectionary sugar before and after it appears.

On November 2, Venus and Mars will meet in conjunction in your committed partnership sector, a lovely vibration that will favor you in an outstanding way if you are attached. If you are married or living together, plan a little surprise for your partner - make a beautiful dinner, and add candles and flowers, and make it seem like a celebration for no special reason. The most memorable days are the ones that we go out of our way to make a partner happy when it is not a birthday or holiday - we do it for the pure joy of it. It is rare when Venus and Mars are together, for these are the cosmic lovers, but alas, they most often are on cosmic assignment in different parts of the sky. The job of Venus and Mars is to spark the spark of love. This is the perfect evening to...
To view a forecast, select a sign from the menu below and click on Go.
---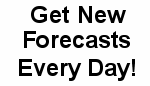 Click here to get your daily forecast
direct to your email or PC.


Fluffy Down Bedding,
Comforters and Pillows
Hosted by: