Your Monthly Forecast
All the latest monthly forecasts, organized by sign.
Age of Aquarius
Susan Miller's astrological predictions for a new century.
Current Trends
Find out the planetary trends that might be influencing you today.
---
Sagittarius (November 22 - December 21)
Your March Horoscope by Susan Miller
March will be a rare month like none other you've seen in recent memory. You are a fire sign, and this month an unusual configuration of planets in the shape of a golden triangle, linking three parts of your life, will make those areas important and excitingly favorable or you.

The planets that will form your triangle include your ruling planet, good fortune Jupiter, in your mind-expanding ninth house, which will stimulate your yen to travel. The second point of the triangle will hold Saturn, the planet of wisdom and stability, now in Sagittarius for the first time since 1985-1988, suggesting you will be making promises and commitments, and taking on brand new responsibilities (assuming you haven't recently done so), and gaining quite a positive feeling of security. The third point of the triangle links love and romance from Venus, Mars, and Uranus, and this trio will add sugar and spice to your life. This entire group of planets will be in exceptional harmony all month. While everyone of any sign will benefit, you are a fire sign, and...
To view a forecast, select a sign from the menu below and click on Go.
---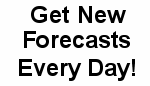 Click here to get your daily forecast
direct to your email or PC.


Fluffy Down Bedding,
Comforters and Pillows
Hosted by: