Your Monthly Forecast
All the latest monthly forecasts, organized by sign.
Age of Aquarius
Susan Miller's astrological predictions for a new century.
Current Trends
Find out the planetary trends that might be influencing you today.
---
Sagittarius (November 22 - December 21)
Your January Horoscope by Susan Miller
You are starting to take on more responsibility on an endeavor very close to your heart, and that also means you will soon be given more respect and gain in power. You have embarked on an important commitment that will become one of your life's pillars that will remain a sturdy constant in your life, for you have Saturn in Sagittarius, and what you gain with Saturn stays with you. All the hard work you are now about to pour into one choice area of your life will become a jewel in your crown. If you missed last month's forecast, do have a look at it, as I spent quite a bit of time writing about Saturn's role in your chart - you may find it interesting, for Saturn will be with you until December 2017.

This month, you will need to put your finances in order. You may be working on gathering receipts, entering your expenses into your computer with your bookkeeper, and doing the detail work necessary before you see your accountant for upcoming tax season. Or, you may be paying off bills to start...
To view a forecast, select a sign from the menu below and click on Go.
---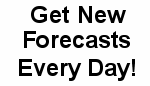 Click here to get your daily forecast
direct to your email or PC.


Fluffy Down Bedding,
Comforters and Pillows
Hosted by: