Your Monthly Forecast
All the latest monthly forecasts, organized by sign.
Age of Aquarius
Susan Miller's astrological predictions for a new century.
Current Trends
Find out the planetary trends that might be influencing you today.
---
Sagittarius (November 22 - December 21)
Your July Horoscope by Susan Miller
Dear Sagittarius, for a moment, turn away from other activities to focus on money. The full moon July 1 will appear in Capricorn 10 degrees and will start the ball rolling. This full moon is a happy one, so it will allow you to be highly productive. It will light your second house of personal finances, and so it may find you paying bills, sending in your expense report to your boss, sending deposits, purchasing an expensive something that you need, and if self-employed, reminding those clients who still owe you a check. In a more exciting manifestation, you may be studying a financial deal on the table you will need to negotiate.

Neptune will be especially well-angled to this full moon, so if you work in the creative arts, including music, film, or photography, you will see money pour in. The project will have something to do with an artistic endeavor you created or that another person created and that you support as an agent or as part of the support staff to that artist. If you are in talks, those discussions will proceed swiftly. Full moons make things happen fast. Neptune rules, in addition to the arts, your solar fourth house of home and property, so you may see a lease or real estate deal finish at the July 1 full moon (plus or minus four days) - a good time to do it. If you are moving into a new space then, you will have chosen one of the best moments of the year to do so, and chances are, you will...
To view a forecast, select a sign from the menu below and click on Go.
---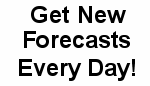 Click here to get your daily forecast
direct to your email or PC.


Fluffy Down Bedding,
Comforters and Pillows
Hosted by: