Your Monthly Forecast
All the latest monthly forecasts, organized by sign.
Age of Aquarius
Susan Miller's astrological predictions for a new century.
Current Trends
Find out the planetary trends that might be influencing you today.
---
Sagittarius (November 22 - December 21)
Your August Horoscope by Susan Miller
August will be just your cup of tea, dear Sagittarius. It will easily become your favorite month of 2015, for all kinds of treats that the universe has cooked up for you will come raining down on you, surprising you in so many ways, in various areas of your life. If only every month could be this special! All that you experience will keep you motivated and enthusiastic about life.

The big headline news is that Jupiter will enter Virgo this month and begin to fill your tenth house of honors, awards, and achievement. Jupiter took twelve years to get to this part of your chart this month, for you've not seen Jupiter here since mid-2003 to mid-2004. Surrounding planets have moved since then, so you'd never get an exact duplicate of any previous year, and that's what makes life so thrilling and surprising. Once in Virgo, from August 11, 2015 to September 9, 2016, Jupiter will light your tenth house of honors, award, and achievement, and bring you career opportunities that you never dreamed would be presented to you. You won't need to wait long to see Jupiter in action with...
To view a forecast, select a sign from the menu below and click on Go.
---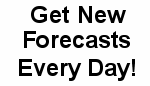 Click here to get your daily forecast
direct to your email or PC.


Fluffy Down Bedding,
Comforters and Pillows
Hosted by: