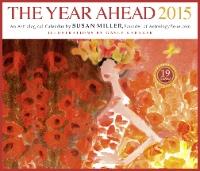 The Year Ahead 2015 Calendar
Add your name and email to be notified when we are ready to ship your 2015 calendar. You won't be billed until shipped.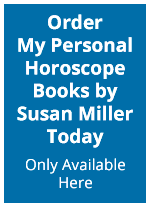 Order Your "My Personal Horoscope" Now!

Order Susan's book now!
Outlook for the Second Half of 2014
Price $4.99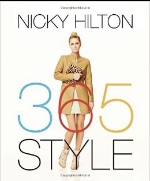 Nicky Hilton's new book proves she's an authority on style and fashion. One of Susan's favorites.

Learn little-known things about your sign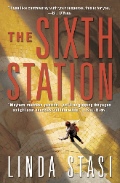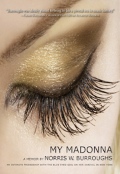 MY MADONNA-AN INTIMATE MEMOIR - great read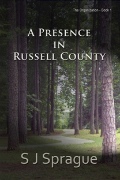 To tell a dangerous truth, disguise it as fiction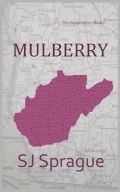 Book 2 in The Organization Series
The World of Gloria Vanderbilt
by Wendy Goodman,
plus lavish photographs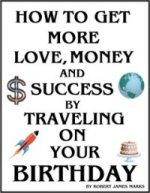 A great astrology book!
Matchmaker
Learn about the planetary forces that rule our relationships.
Fitness
The physical body and health are also influenced by when you were born.
Stress Busters
Rid yourself of unnecessary stress and enjoy life.
Gift Guide
Gifts appropriate for both men and women of each astrological sign.
Seducing Your Lover
Find out how to put some passion into your love life.
Vacation Tips
Suggestions on how and where to enjoy your precious time off.
Vacation Guide: Have the Time of Your Life
by Susan Miller
Every sign of the zodiac defines "vacation" a different way. A Pisces couldn't relax during a busy sight-seeing trip through Rome any more than an Aries could trapped in a luxurious health spa. For the best vacation possible alone or with loved ones, check out these recommendations on how and where you'll most enjoy spending your precious time off!
Aries Mar 21 - Apr 19
Taurus Apr 20 - May 20
Gemini May 21 - June 20
Cancer June 21 - July 22
Leo July 23 - Aug 22
Virgo Aug 23 - Sept 22
Libra Sept 23 - Oct 22
Scorpio Oct 23 - Nov 21
Sagittarius Nov 22 - Dec 21
Capricorn Dec 22 - Jan 19
Aquarius Jan 20 - Feb 18
Pisces Feb 19 - March 20