Your Monthly Forecast
All the latest monthly forecasts, organized by sign.
Age of Aquarius
Susan Miller's astrological predictions for a new century.
Current Trends
Find out the planetary trends that might be influencing you today.
---
Gemini (May 21 - June 20)
Your March Horoscope by Susan Miller
Your friends and even casual contacts will have a big part to play in your life in March. It is also possible that you will be involved in a group activity, such as if a professional organization asks you to come to speak about your area of expertise. You may be interviewed on TV or the Internet, or be written up in a publication. Watch March 3, when a very special day of all of 2015 will appear, when happiness planet Jupiter will receive a sudden golden beam from Uranus, planet of surprise. News will likely be very exciting. If you work on a charity or community project, you may take a leadership position and generate the funds you hoped - the applause for work well done will be considerable.

Your home will bring an end to a major home-related project, or you may finish your search for a designer and contractor to put in a new kitchen. Or, you may end your search for a new residential space at the full moon, March 5. This is a fantastic full moon, for it has no detracting planets, and in fact, Saturn will be stabilizing and helpful. Jupiter, the giver of gifts and luck, is heading to your home sector in August, to stay a year, so after this full moon, your plans for home may temporarily quiet down. Mid-year you will get busy again. Make key decisions now so you can...
To view a forecast, select a sign from the menu below and click on Go.
---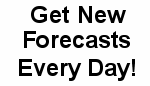 Click here to get your daily forecast
direct to your email or PC.


Fluffy Down Bedding,
Comforters and Pillows
Hosted by: