Your Monthly Forecast
All the latest monthly forecasts, organized by sign.
Age of Aquarius
Susan Miller's astrological predictions for a new century.
Current Trends
Find out the planetary trends that might be influencing you today.
---
Gemini (May 21 - June 20)
Your December Horoscope by Susan Miller
This month has welcome news! Saturn, which has plagued you with arduous work projects and also possible health concerns while he toured Scorpio, is now due to leave on December 23. Just about everyone will have something to celebrate with this news - you've had an intense time. Saturn first entered your workaday assignment sector (sixth house) in October 2012 and ever since, you may have found that assignments were taking longer to finish than you ever anticipated, and you may have also found they cost more to produce than you estimated. If you are a manager, you may have had problems hiring recruits to report to you, as the candidates you were seeing all seemed to have poor communication skills, even those with college degrees.

Many Gemini also had health concerns, also covered by the same sixth house. Your bones and teeth were especially vulnerable, as were Pluto-ruled parts of the body, including the reproductive organs and the large intestine. Almost immediately, within a few months of October 2012, you may have had to address some sort of health-related matter. You may have assumed you were fine, and while getting a routine checkup, the doctor may have pointed out something you needed to treat, much to your surprise. (This is just an example, but by now you know what I am referring to.) Saturn is notorious about bringing slow, methodical results, so for a while you may have felt the only people you saw regularly and talked to on the phone were not friends but all...
To view a forecast, select a sign from the menu below and click on Go.
---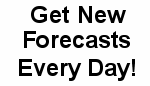 Click here to get your daily forecast
direct to your email or PC.


Fluffy Down Bedding,
Comforters and Pillows
Hosted by: