Your Monthly Forecast
All the latest monthly forecasts, organized by sign.
Age of Aquarius
Susan Miller's astrological predictions for a new century.
Current Trends
Find out the planetary trends that might be influencing you today.
---
Gemini (May 21 - June 20)
Your August Horoscope by Susan Miller
This month brings stimulating changes and benefits from many new sources, making it quite an exciting month. August is filed with surprise and happiness, with more sweet aspects squeezed into 31 days than I have seen all year. August will be your favorite month of 2015, for sure!

As you enter the month, it appears you've been spending money, writing big checks, or putting heavier than usual charges on credit cards. The strong cash flow out of your account will end by the end of the first week of August. Expenses will simmer down, and your fears of running short of money will prove to be unfounded. Financially, your outlook...
To view a forecast, select a sign from the menu below and click on Go.
---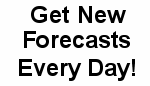 Click here to get your daily forecast
direct to your email or PC.


Fluffy Down Bedding,
Comforters and Pillows
Hosted by: