Your Monthly Forecast
All the latest monthly forecasts, organized by sign.
Age of Aquarius
Susan Miller's astrological predictions for a new century.
Current Trends
Find out the planetary trends that might be influencing you today.
---
Gemini (May 21 - June 20)
Your October Horoscope by Susan Miller
Each month you will see that the new emphasis is on your personal life, a delicious development that will allow you to direct more attention there, and experience the warmth and beauty of having a home and family to come home to at the end of each day. Jupiter, the giver of gifts and luck, introduced this trend on August 11, and it is to continue a year, to September 9, 2016. You may now see powerful family support for a dream you have, such as to buy a house or apartment. No matter what, you will now be able to buy, sell, lease, or rent a dream space, one that is large, with lots of sun, big closets, and even offer a view.

To be sure you notice this trend, the universe sent a new moon solar eclipse on September 12-13, and you may have seen an opportunity come up. You may have found the perfect apartment to rent, or your parents, or other member of your family, may have offered to give you a cash gift or loan to help you make a down payment on your first house, as one example of nearly limitless possibilities. Or, you may be getting ready to renovate your kitchen or bath, an exciting prospect. One member of your family may be expecting a baby and giving you reason for celebration. Sometimes an eclipse will deliver its news one month to the day later, plus or minus five days, so if you...
To view a forecast, select a sign from the menu below and click on Go.
---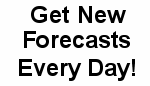 Click here to get your daily forecast
direct to your email or PC.


Fluffy Down Bedding,
Comforters and Pillows
Hosted by: