Your Monthly Forecast
All the latest monthly forecasts, organized by sign.
Age of Aquarius
Susan Miller's astrological predictions for a new century.
Current Trends
Find out the planetary trends that might be influencing you today.
---
Leo (July 23- August 22)
Your December Horoscope by Susan Miller
As a Leo you love the social side of life. You are sophisticated, with refined taste and quick wit. You also are gregarious, have a great sense of humor, and tend to be well read, and that makes you a great conversationalist. It's easy to see that you would be an asset at any gathering. It looks like you will be invited to a marvelous holiday party over the full moon as the month opens, on December 6, plus or minus four days.

The planets will be in a happy mood, and this full moon, Saturday, December 6, in Gemini 14 degrees, will receive a shimmering vibration from Uranus, so all sorts of exciting, unexpected developments will be popping up. As a matter of fact, you may not know you are about to be invited to this party - it seems to come as a complete surprise. With Uranus so active, when you get to this gathering, you are likely to find the guests to be highly creative types, perhaps working in fashion or the theatre, music, or other cultural arts, and the conversation will be effervescent. This is an A-list party not to miss. It is alternatively possible that you will attend a conference, charity benefit, or trade show, and if so, you will make the acquaintance of many people, some of whom you'll want to...
To view a forecast, select a sign from the menu below and click on Go.
---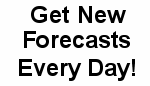 Click here to get your daily forecast
direct to your email or PC.


Fluffy Down Bedding,
Comforters and Pillows
Hosted by: