Your Monthly Forecast
All the latest monthly forecasts, organized by sign.
Age of Aquarius
Susan Miller's astrological predictions for a new century.
Current Trends
Find out the planetary trends that might be influencing you today.
---
Libra (September 23 - October 22)
Your April Horoscope by Susan Miller
April holds a challenging eclipse that will test the strength of your closest relationship, or, alternatively, the state of your health. If both are in robust order, you will sail through April easily. The job of an eclipse is to protect you, even if the news is not always all you had hoped to hear. This will be a full moon total lunar eclipse, which brings ultimate closure and full information. I am concerned about this eclipse because it is in Libra 14 degrees and will receive a direct 180-degree opposition from Uranus in Aries. A partner is likely to shock you, and when the news is delivered - sometimes in a very casual, offhand way - you won't see it coming and it may rattle you to your bones. Uranus will be conjunct the Sun, so a friend may be involved in the episode you will experience and perhaps add some of the unexpected news.

Libras who have a Sun found at 14 degrees are those born October 7, plus or minus five days. If you have this birthday, you may have had health problems since the last eclipse October 8, or ever farther back. Or, you already know you have had to be very careful about the type of partner you align yourself with, for in your chart these days, you won't always know when a partner is being forthright and honest with you. You began to look to your partner for stimulation and excitement in life (always indicated by the position of Uranus), but this same person would also be the most likely to bring you unexpected situations. You may have seen a response from your partner - a partner you are tied to in a serious, committed way for love or as a business alliance - that seemed out of character. You may have thought nothing of it, but it may take an eclipse to show you someone's true colors. You may have been seeing...
To view a forecast, select a sign from the menu below and click on Go.
---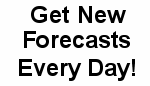 Click here to get your daily forecast
direct to your email or PC.


Fluffy Down Bedding,
Comforters and Pillows
Hosted by: