Your Monthly Forecast
All the latest monthly forecasts, organized by sign.
Age of Aquarius
Susan Miller's astrological predictions for a new century.
Current Trends
Find out the planetary trends that might be influencing you today.
---
Libra (September 23 - October 22)
Your December Horoscope by Susan Miller
You have some of the very best news possible this month! On December 23, Saturn, the planet that teaches discipline, sacrifice, and patience, is finally leaving Scorpio and your second house of earned income. Ever since Saturn entered this house, your finances may have been tight. If you were employed, you found your employer to be tightfisted and not willing to give you a generous raise. If you lost your job, you may have found it hard to find a new position that paid a decent salary.

If you are self-employed, you found clients bulking at your reasonable estimates, making you realize your clients had not a clue about how much value you would build into the project you were doing for them. You may have tried to reason with them, to no avail, so you were forced to take on assignments with fees below your normal rate. If you tried to edge up your rates slightly, again you...
To view a forecast, select a sign from the menu below and click on Go.
---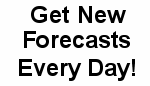 Click here to get your daily forecast
direct to your email or PC.


Fluffy Down Bedding,
Comforters and Pillows
Hosted by: