Your Monthly Forecast
All the latest monthly forecasts, organized by sign.
Age of Aquarius
Susan Miller's astrological predictions for a new century.
Current Trends
Find out the planetary trends that might be influencing you today.
---
Libra (September 23 - October 22)
Your August Horoscope by Susan Miller
August will be a wonderful month, filled with all sorts of surprises and goodies, and it gets my vote for your favorite month of the year. I say this even though Jupiter, the giver of gifts and luck, will leave a sign that is highly compatible to yours, namely, Leo. Jupiter first entered Leo in July 2014 last year, and ever since, Jupiter has been encouraging you to expand your social circle with lots of new friendships, and with those, new chances to expand your interests too.

If you feel you did not quite enjoy the past year to its fullest extent, you will get a second chance to do so this month. You will be given a short, bright window of opportunity this month, so be determined to get out of the house and find out what the world holds for you. August has a great potential for a great deal of fun, and the kind of carefree, romantic moments that only seem to show up in the movies - until they happen to you now. Goodness knows you deserve time off to relax and enjoy life, and this will be your very best...
To view a forecast, select a sign from the menu below and click on Go.
---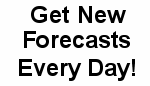 Click here to get your daily forecast
direct to your email or PC.


Fluffy Down Bedding,
Comforters and Pillows
Hosted by: