Your Monthly Forecast
All the latest monthly forecasts, organized by sign.
Age of Aquarius
Susan Miller's astrological predictions for a new century.
Current Trends
Find out the planetary trends that might be influencing you today.
---
Scorpio (October 23 - November 21)
Your August Horoscope by Susan Miller
You are about to enter glorious August, the month that gets my vote for your favorite month of 2015. It will be as if you poked the pinata in just the right spot, for all kinds of goodies will rain down all over you, and it will be hard to choose which day turns out to be your best. As the month progresses, each day will be a bit better than the last. If only we all could enjoy months this special! While you have it, enjoy it to the hilt.

Your career will forge a big theme in August. Over the past year, you've likely made huge professional strides, for Jupiter, the giver of gifts and luck, has been moving through your career sector for the first time in twelve years. You, more than any other sign of the zodiac, were due to rise head and shoulders above the rest, and easily show you were much more capable than your competition. Think back to where you were professionally before Jupiter entered Leo in July 2014. While you will continue to progress in your career in coming years, this past twelve months was unusual in your ability to take quantum leaps up the ladder of success, for Jupiter helped you to establish your talents in an indelible way. People know your name, and they...
To view a forecast, select a sign from the menu below and click on Go.
---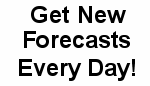 Click here to get your daily forecast
direct to your email or PC.


Fluffy Down Bedding,
Comforters and Pillows
Hosted by: