Your Monthly Forecast
All the latest monthly forecasts, organized by sign.
Age of Aquarius
Susan Miller's astrological predictions for a new century.
Current Trends
Find out the planetary trends that might be influencing you today.
---
Scorpio (October 23 - November 21)
Your November Horoscope by Susan Miller
Last month was not an easy one, because of a terribly turbulent new moon in Libra. This month, you have the edge, for it's birthday month and you will be feeling in your element. The finest new moon of the year will occur this month on November 11 in Scorpio at 19 degrees. That's your big day, for it will open exciting opportunities and be powerful enough to completely shift the energy around you to favor you.

That new moon November 11 will be boosted by Jupiter, giver of gifts and luck, in tight mathematical degree (significant), currently in your eleventh house of hopes and wishes and friendships. Pluto will help you from your solar third house of agreements, contracts, and travel. It is likely that a friend will be instrumental in your success this month, or it may be a group that you belong to gives you a tip to follow up on an important opportunity. Pluto, a power planet like Jupiter, will protect you from your contracts house, indicating that paperwork presented to you will benefit you. If you have the go-ahead from your lawyer, sign the papers on November 13, when...
To view a forecast, select a sign from the menu below and click on Go.
---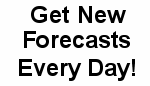 Click here to get your daily forecast
direct to your email or PC.


Fluffy Down Bedding,
Comforters and Pillows
Hosted by: