Your Monthly Forecast
All the latest monthly forecasts, organized by sign.
Age of Aquarius
Susan Miller's astrological predictions for a new century.
Current Trends
Find out the planetary trends that might be influencing you today.
---
Scorpio (October 23 - November 21)
Your December Horoscope by Susan Miller
The big news of the month is that Saturn, the disciplinarian planet that first moved into Scorpio in October 2012, is about to leave your sign on December 23! This is the best news you could hear this year, for you have had a no-frills life from Saturn for quite a long time. Indeed, life is about to change for the better, dear Scorpio, and when it does, it will happen almost instantly.

It is true that Saturn will retrograde back to Scorpio for a very short period mid-year, from June 14 to September 17, 2015, spanning thirteen weeks. Most Scorpios are finished with their tour of boot camp, but the Scorpios who will feel this return of Saturn back to Scorpio will be those with birthdays that fall from November 20-21. We never feel Saturn the entire three-year period that he orbits a sign, only when Saturn orbits within a certain tolerance from the degrees of your Sun. That means we each get ten months of Saturn. If I named your birthday, realize that you have already had seven months of tutoring from Saturn, so it is unlikely you will face any new challenges. In fact, I feel you will use those months to tie up loose ends. We all get ten months of Saturn's direct attention - he is very fair and even handed, even though...
To view a forecast, select a sign from the menu below and click on Go.
---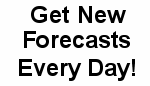 Click here to get your daily forecast
direct to your email or PC.


Fluffy Down Bedding,
Comforters and Pillows
Hosted by: