Your Monthly Forecast
All the latest monthly forecasts, organized by sign.
Age of Aquarius
Susan Miller's astrological predictions for a new century.
Current Trends
Find out the planetary trends that might be influencing you today.
---
Scorpio (October 23 - November 21)
Your October Horoscope by Susan Miller
Your life has been on overdrive, and you must be proud of the spectacular work you have been doing in your career. This month brings all kinds of aspects from a tense, jarring new moon to some of the most lovely social aspects you've seen since March. All will be tossed together in the same basket, with joyous aspects standing next to tension-producing ones. This is life - things like this happen - so the way I expect things will work out for you is that in some areas of your life will be spectacular, but in another area, you will have to take special care and attention to watch anything unexpected that may emerge. You will be putting out a figurative fire here or here and will need to mobilize quickly.

Your work projects and your health seem to be areas that will require focus now and for a while into the near future. The eclipse of September 27 last month may have brought you surprising news that had to do with personnel or other changes taking place at the office, or in regard to your health. You may see unexpected shifts in co-worker personnel with whom you work with each day, or you may hear of a subordinate's quick departure. Alternatively, it may be that you had a health concern last week and you have had to see a doctor to find out what was going on. In either case, as you enter October, you may be dealing with...
To view a forecast, select a sign from the menu below and click on Go.
---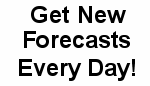 Click here to get your daily forecast
direct to your email or PC.


Fluffy Down Bedding,
Comforters and Pillows
Hosted by: