Your Monthly Forecast
All the latest monthly forecasts, organized by sign.
Age of Aquarius
Susan Miller's astrological predictions for a new century.
Current Trends
Find out the planetary trends that might be influencing you today.
---
Scorpio (October 23 - November 21)
Your January Horoscope by Susan Miller
You seem to have traveled quite a distance over the December holiday, or, if you could not go away, you may have hosted others in your home (or hometown). The holidays seem to have exhausted you, but somehow you found a way to connect with your family, and no doubt they were very appreciative that you made such an effort to be with them. You have been very focused on your physical living space, and also in terms of your relationship with your parents, and this focus will be a big trend that will continue in January and February too. What is interesting is that the focus here will be due to different transiting aspects, each coming at various points in these two coming months. Each aspect will express itself in its own way, but the focus will be the same - on your home and family.

You and I will examine this trend, but first, we need to discuss the angry full moon, January 4, to light your house of long-distance travel and include events taking place far from your home base. This full moon is a little witch. She won't be getting along with Uranus in your house of health and work projects, and she won't get along with Pluto either. At work, unusual and unpredictable events may take place, such as if your assistant announces he is quitting in the middle of a project, or an assignment is showing signs of going over budget and generally speeding off the rails. Or, it may be that you simply don't feel well, and you don't need to be feeling weak and tired when...
To view a forecast, select a sign from the menu below and click on Go.
---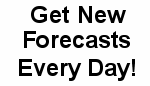 Click here to get your daily forecast
direct to your email or PC.


Fluffy Down Bedding,
Comforters and Pillows
Hosted by: