Your Monthly Forecast
All the latest monthly forecasts, organized by sign.
Age of Aquarius
Susan Miller's astrological predictions for a new century.
Current Trends
Find out the planetary trends that might be influencing you today.
---
Taurus (April 20- May 20)
Your October Horoscope by Susan Miller
Life is getting better and better for you, dear Taurus. You may not see the truth of this quite yet unless you have an April birthday, but sooner or later in the coming 12 months, you will enjoy quite a new life. You will be more optimistic than you've been in months - possibly years! - and finally, as you move forward in the weeks and months to come, you will get the lucky breaks you have hoped would happen. A relationship that tested you at some point over the past three years has now settled down or is no longer part of your constant concern. You either fixed the problem in that relationship, saw an improvement in conditions surrounding your alliance, or you broke up. Now you find yourself in a far better place. Some Taurus had health difficulties instead of concerns about a close, committed relationship, and if that describes you, it will be good to know that your health will show improvement, either immediately or in the near future.

It's time to create a new and improved life - delete clients who have given you sleepless nights, replace a ho-hum job with a more exciting one, and consider giving your appearance a "once over" from your face to toes, and include your clothes. Kick your look up another notch! It's time! My reference to improving your looks applies to...
To view a forecast, select a sign from the menu below and click on Go.
---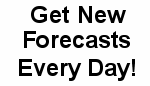 Click here to get your daily forecast
direct to your email or PC.


Fluffy Down Bedding,
Comforters and Pillows
Hosted by: