Your Monthly Forecast
All the latest monthly forecasts, organized by sign.
Age of Aquarius
Susan Miller's astrological predictions for a new century.
Current Trends
Find out the planetary trends that might be influencing you today.
---
Taurus (April 20- May 20)
Your March Horoscope by Susan Miller
The tender full moon of March 5 will be magically romantic, and all that happens at that time will bring a cozy feeling of stability, thanks to a friendly beam from Saturn. If you are alone without a special someone in your life, you may not be alone for long, as this full moon will have the power to bring about a fateful meeting. With Mercury in fine angle to Uranus, you might feel hit by lightning when you lock eyes with someone intriguing across the room at the full moon. Be careful, however, to go slowly into any new relationship - with Venus, your protective planet, in conjunction with Mars (the sex appeal aspect) and Uranus, planet of surprise, you may be falling for a person who is not available. Go slowly and get to know your new love interest well before you go head over heels.

In the first part of 2015, you were promised by good fortune Jupiter to be very fortunate in regard to home and property. Proof of this will come nearly immediately when Jupiter receives a beam from Uranus on March 3, a rare aspect that is one of the big features of 2015. Keep your cell phone powered up, when you find a dream of an apartment, a piece of furniture you love goes on sale, or a buyer for your property shows up and will be ready to bid above your asking price. All sorts of good news can happen. Your luck won't stop there. March 10 will be another banner day for breakthroughs on the home front too. You can make so much...
To view a forecast, select a sign from the menu below and click on Go.
---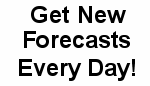 Click here to get your daily forecast
direct to your email or PC.


Fluffy Down Bedding,
Comforters and Pillows
Hosted by: