Your Monthly Forecast
All the latest monthly forecasts, organized by sign.
Age of Aquarius
Susan Miller's astrological predictions for a new century.
Current Trends
Find out the planetary trends that might be influencing you today.
---
Virgo (August 23 - September 22)
Your June Horoscope by Susan Miller
This should be a standout month for your career, but home-related obligations and concerns may keep pulling at you, and at times you may not know which to give your first attention. A sterling job opportunity may come up early in June, but because of home and family concerns, you might not feel right about the timing, and for that reason might not take the offer. Let's have a closer look.

Before we come to the new moon, Saturn (ice) is about to directly oppose the Sun (fire) on June 2. This is not a happy aspect, for Saturn puts a wet blanket over everything it touches. At that time you may be concerned over the health of a family member such as your mother or father (or both) or the health of...
To view a forecast, select a sign from the menu below and click on Go.
---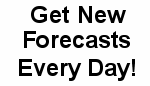 Click here to get your daily forecast
direct to your email or PC.

Hosted by: