Your Monthly Forecast
All the latest monthly forecasts, organized by sign.
Age of Aquarius
Susan Miller's astrological predictions for a new century.
Current Trends
Find out the planetary trends that might be influencing you today.
---
Virgo (August 23 - September 22)
Your September Horoscope by Susan Miller
How wonderful to be a Virgo! Jupiter is now visiting your sign and will be there for the coming twelve months. You waited twelve years for this privilege. Late last month, you had an important new moon in your marriage and commitment house, so as you enter September, you may still be considering a possible commitment you will make soon. Neptune was prominent at that new moon, an indication that you should know the person very well before entering into any contractual agreement - important pieces of information may be missing that you would need to have before making an informed decision.

Venus will meet with Mars on September 1-2, a highly romantic vibration, and their meeting place will be in your house of secrets. Be careful of a clandestine relationship - your union would likely come out in the open soon, when Venus and Mars move into Virgo in October. Be choosy. You are now in the finest period you have seen in over a decade for meeting your one true love, so don't waste your golden vibrations on someone who is not available and not worthy of your love. The very best phase of life is yet to come this year and in 2016. Virgos born at the end of August will be the first to...
To view a forecast, select a sign from the menu below and click on Go.
---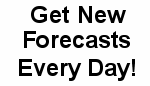 Click here to get your daily forecast
direct to your email or PC.


Fluffy Down Bedding,
Comforters and Pillows
Hosted by: